Pep Guardiola is not planning to become Barcelona president
Submitted by
content
on Tue, 02/07/2017 - 06:16
Manchester City's Pep Guardiola has recently stated that he is reaching the final stages of his coaching career and rumors started to emerge suggesting that Guardiola was interested or thinking about making a return to Barcelona but the Spanish manager has denied those rumors.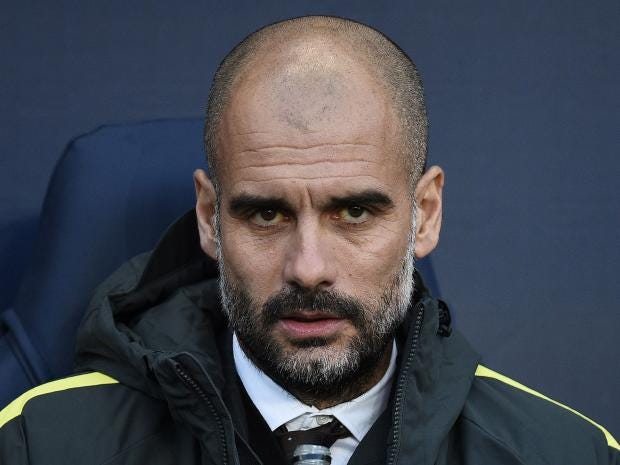 Fabio Capello was the first high-profile that ignited the rumors of Guardiola making a return to Barcelona but not as a coach and as a president instead but the 46 year old manager of Manchester City replied by saying:
"I was lucky to be trained by Fabio Capello and I would like to tell him I will never be president of FC Barcelona. There is already Gerard Pique to do that. Manchester City is three years or maybe longer, but I am still approaching the end of my career, like a manager. I am pretty sure of it.It might be one of my last teams,"

"In the moment, I will feel and I am a little bit in that process. I feel that the end of my career, I will be... throws up his hands. I will not be training in the 60 and 65 years old, so.... No, no, no, no'' Manchester City's Pep Guardiola said.
From the looks of it, Pep Guardiola does not want to keep on coaching and be playing such an active role in the world of football at the age of 60 and he is currently 46. Guardiola's current contract with the Premier League club Manchester City will be seeing the Spanish manager staying at the Etihad Stadium for 3 more years and it might be the last club that he coaches.
Guardiola's aim as the head coach of Manchester City is to help them win as many titles as possible before eventually deciding to step down from the world of coaching.
You are here