Ernesto Valverde says Barcelona can win the Champions League this term
Submitted by
content
on Sat, 12/21/2019 - 02:23
Barcelona manager Ernesto Valverde has said that the Blaugrana have a good chance of winning the Champions League this term. The Spanish giants recently played Inter Milan in the final group stage game on the road and they managed to register a 2-1 triumph despite resting a number of senior players.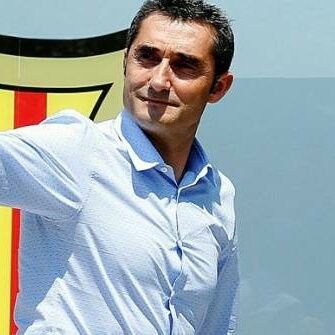 Among those, Lionel Messi was the most noticeable of the lot, who was left out of the matchday squad altogether but the Catalans were still victorious with the young duo of Carles Perez and Ansu Fati finding the net. Speaking after the game, Valverde said that the Blaugrana are obliged to win the competition after failing to secure the trophy in the past four seasons.
He added that he was pleased with the competitiveness from the side against the Nerazzurri despite the multiple changes made, he quipped: "We feel obliged to win this competition. We want to win every single match and that's what we've achieved here. We're thrilled because Inter are a really demanding rival. We played to win and my players, many of whom were making a debut of some kind, responded by showing competitive mettle."
The Blaugrana did play out a couple of 0-0 draws against Borussia Dortmund and Sparta Praha but ultimately, they managed to quality for the knockouts with ease by winning the remaining fixtures. Meanwhile, the La Liga holders have a busy schedule before the end of the year and they will be hoping to enter 2020 at the top of the league standings.
Only goal difference sees them with the lead ahead of Real Madrid at the top but things could change before the turn of the year with an El Clasico meeting at the Camp Nou between the sides. The match was initially expected to be held in the month of October but civilianunrest in Catalonia meant that the game hadto be postponed. There are claims that the clash could be rescheduled once more with same concerns remaining intact.

You are here