BARCELONA STAR BEING EYED BY FELLOW LA LIGA RIVALS
Submitted by
content
on Tue, 04/26/2022 - 11:28
It is pretty much known that despite positive words, Xavi does not really count on Riqui Puig. That, coupled with the arrival of Franck Kessie will only complicate matters for the youngster, and that is why Celta Vigo are currently trying to work on striking a deal in the summer.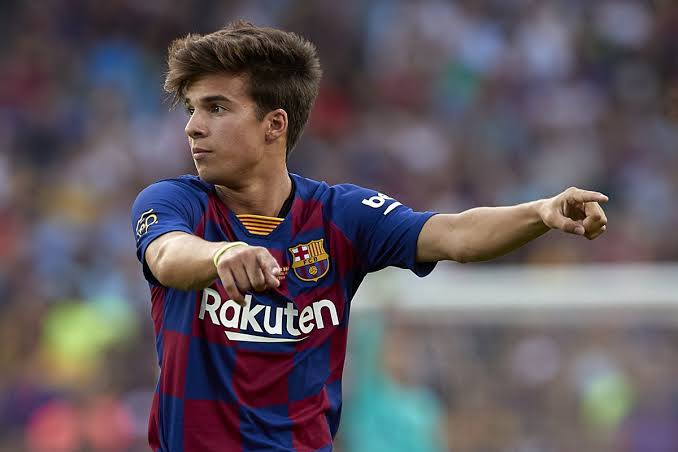 As reported by Mundo Deportivo, the 22-year-old has not met his manager's expectations and Barça will have no problems in parting ways at the end of the season. In fact, his departure will only help the team in freeing up space in an already clustered wage bill.
A product of the famed La Masia, Puig had a decent run-in in the senior team. Failing to impress Xavi with consistent performances means the youngster has been reduced to being a mere squad player. It is not that Puig was demoted right away. His services were conveniently used when Barça had no other option to consider.
All that was mostly done under Ronald Koeman's regime when the 22-year-old made 24 appearances across all competitions in the 2020-21 season while scoring a solitary goal. This season, too, Puig has made 11 appearances in La Liga alone, but the rise in fame of Pedri and Gavi has only pushed the midfielder further down the pecking order.
Celta Vigo's interest comes on the back of their assurance that they can, in fact, offer him continuity which might potentially unravel Puig's lost form. To say Puig's demand is only limited to Spain would be a sheer understatement to make as it's believed that Jose Mourinho's AS Roma are also keeping a close eye on his situation.
The team from the Italian capital city expressed their interest in January and they intend to carry it forward into the summer.
You are here