Barcelona Not Complacent about League Title, Says Ernesto Valverde
Submitted by
content
on Fri, 02/02/2018 - 12:22
Ernesto Valverde has rejected suggestions that Barcelona will become complacent after opening up a massive 14 point advantage over Real Madrid after the latest round of league games. The El Clasico witnessed Barcelona getting a 3-0 win at the Santiago Bernabeu. This turned out to be a huge victory for the team at a time when they already have been dominating the La Liga. Equally, Real Madrid have been unable to build on from last season's success, as the team has been dropping far too many points. It led to an 11 point advantage for Barcelona coming into the match.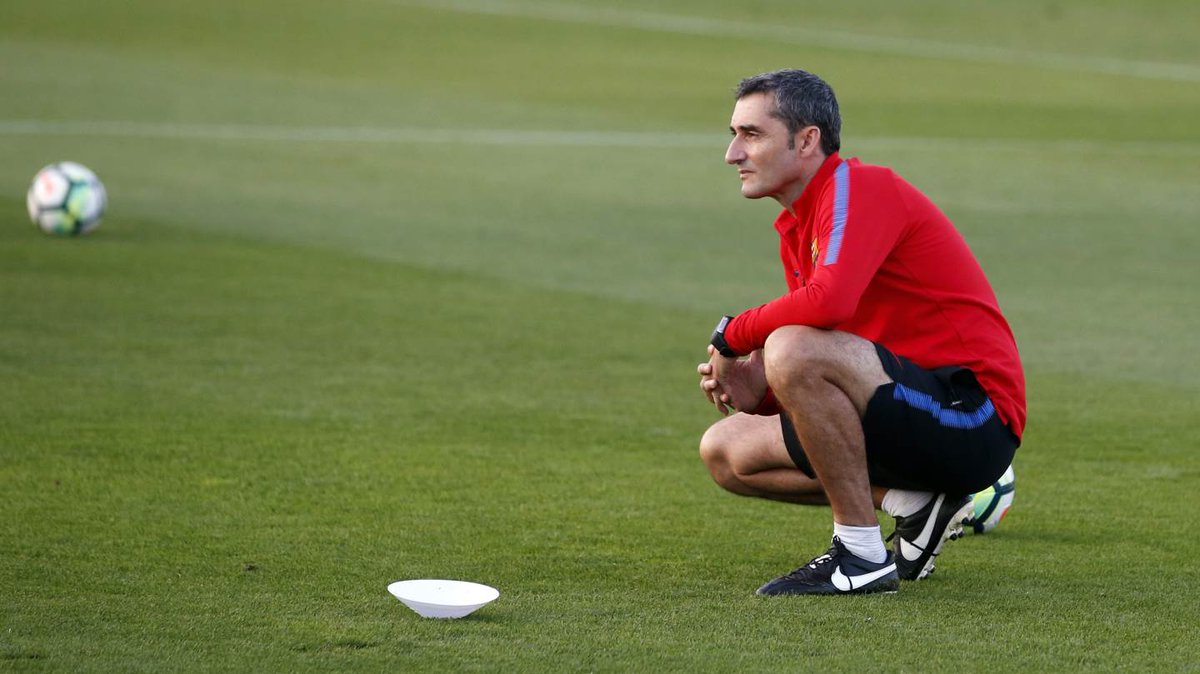 Goals from Luis Suarez, Lionel Messi, and Aleix Vidal secured a comprehensive victory for Barcelona, while the completely took advantage of the Carvajal's red card in the second half. Barcelona only have the cup competitions and the domestic challenges to worry about. There are suggestions that the Catalans would be strengthening a lot in the January transfer window, as rumours have once again started linking Antoine Griezmann and Philippe Coutinho with a move to the Camp Nou. At the moment, there is a heavy reliance on Lionel Messi and Luis Suarez to score the goals. Madrid have already lost the possibility of winning the title from on their own set of results following this result.
Despite a strong first-half performance, Real Madrid failed to counter the opposition tactics in the second half. "The first half of the season is not yet over. We have a gap over our rivals but we do not think about that, just to keep picking up points and moving forward," said Ernesto Valverde. "This is a difficult moment, a defeat by three goals. I can say we did not deserve it, but this is football, and it is what happened today. We feel bad but we will not drop our hands for sure. We must rest well and return stronger than ever. Madrid never gives up, whatever happens," said his counterpart Zinedine Zidane.
You are here