Arturo Vidal not pleased with reduced gametime at Barcelona
Submitted by
content
on Thu, 10/18/2018 - 16:04
Chile international Arturo Vidal has admitted he is not pleased with the reduced gametime under the tutelage of Ernesto Valverde this term. The 31-year-old made the surprise move to Barcelona from Bayern Munich during the summer but things have not gone right for him thereafter with just two starts from six appearances.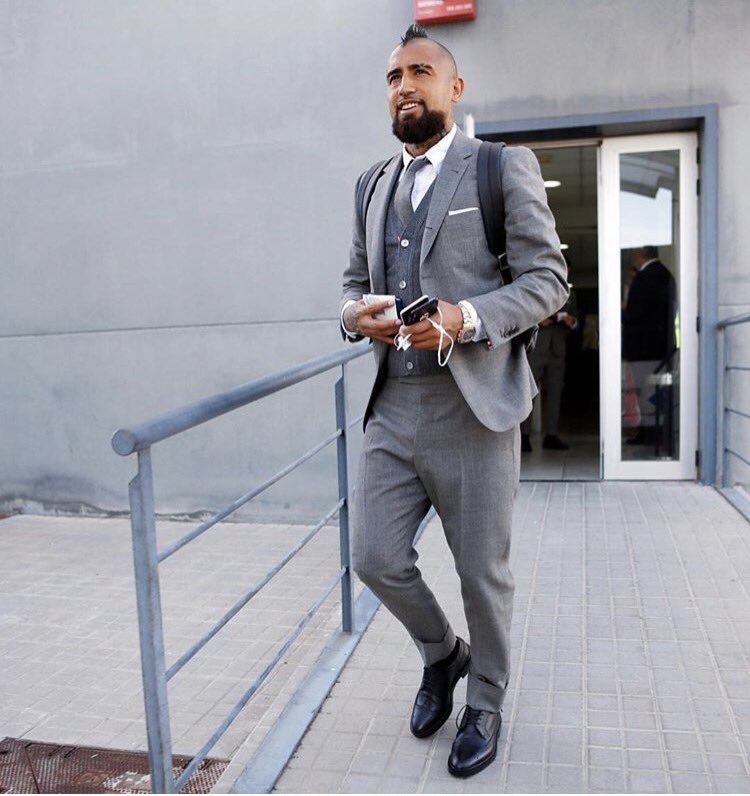 Moreover, he has not managed to complete 90 minutes in any of those matches and Vidal has now admitted that he is now pleased with his current treatment at the Blaugrana, he said: "I am not happy but if I have a problem with the coach I will say it to his face. How am I going to be happy if I don't play, and me of all people?
"I am someone that has always fought, that has been in the best teams in the world that has won everything and who wants to continue winning at Barcelona. I am fine physically and happy. In the past few games I have been a little irritated but that's how it is, we will keep battling, there are a lot of important games ahead and we will see."
"Vidal has found himself behind the likes of Sergi Busquets, Ivan Rakitic, and Arthur in the pecking order for a potential "midfield role and as things stand, he may have to play the waiting time to secure a" regular spot under Valverde ". Meanwhile, Barcelona have endured a mixed start to the current campaign and the defence has been a particular concern with Gerard Pique suffering a genuine dip in form.
The reigning Spanish champions had made a quick start to the season with 12 points from their opening four league games but they have since lost the plot with just three points coming from the four matches thereafter. During this period, they have failed to keep a single clean sheet and the opposition goals have generally come at the start of either half.
You are here